Living in a rental home doesn't mean having to sacrifice your backyard garden oasis. While we definitely recommend avoiding making any major changes to the backyard unless you received approval from your property manager or landlord, however, there are ways you can maximize your space and enjoy the warmer months!
One thing to always note is that you should check with your property management company, to ensure that you're within Homeowner's Association guidelines for any outdoor grills or smokers. There may be community guidelines that could result in HOA violations if they are not followed.
Planters are your BFF – places like Home Depot and Lowe's offer a variety of planters that can take your planting to the next level and several DIY blogs provide great tips and ideas on how to best create your own!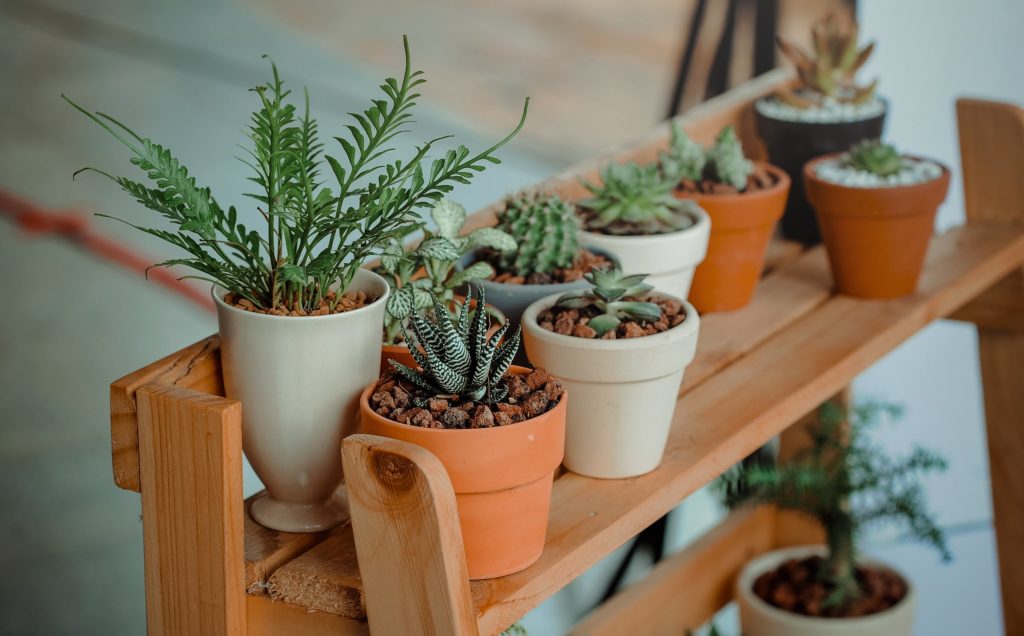 Pick Your Plants – According to Better Homes & Gardens, "Epiphyllums (a type of flowering cactus) and wax plants (aka hoyas) are great for renters because they are slow-growing, long-lived plants that thrive in small containers and are adaptable to different lighting conditions and an eventual move. Succulents are another good option for sunnier outdoor locations; they, too, can do well in compact containers. Air plants, meanwhile, let you skip containers altogether but be sure to place them in well-ventilated spots and soak or spritz regularly."
Add Artificial Turf – Do you have a patio with no grass? NO problem! Artificial turf can create the illusion of grass in your outdoor space and give a little added touch of style to your space.
Pave Your Way to Relaxation – Did you know that pavers are a great way to add touches of color and also bring together an outdoor space? Plus, you can take them with you when you go!
Your outdoor space is such a wonderful space to entertain, and unwind after a long day at work! When you're ready to update your space ensure you always check with your landlord or property manager before you bolt anything to the walls or dig anything up!